...Services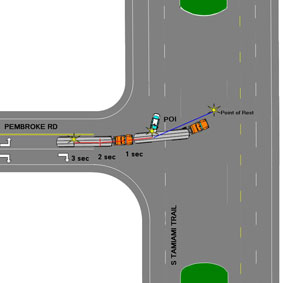 Accident Reconstruction
SRC provides complete expert analysis in accident reconstruction. Reconstruction services include accidents involving automobiles, pedestrians, motorcycles, bicycles, trucks and trains. We perform the necessary investigative work and gather the appropriate data to complete our analysis. Analysis include investigating scene, reviewing photographs, taking photographs, reviewing reports, interviewing witnesses, inspecting vehicles, pre and post crash speed computation, skid mark evaluation, vehicle crush analysis, time and distance analysis, rest positions of vehicles, seat belt analysis, tire analysis, air bag deployment, roadway factors, roadway geometry, traffic signals and patterns, roadway conditions, friction evaluation, lighting conditions, weather conditions, sight distance, as well as any other case specific relevant factors necessary to perform a complete analysis.
Further, our analysis may also include the download and interpretation of data from what is commonly referred to as the "black box". Specifically, in trucks, the download is made from the Electronic Control Module (ECM), and in automobiles the download is made from the Airbag Control Module (ACM) and/or power control module.
In addition, some cases may require a visual presentation to assist the jury in understanding how the accident may have occurred. This may include a diagram of the scene of the accident and/or a video animation that is based on the opinions expressed for the specific case. The animation will assist the jury in that they are able to visualize the actions taken by the vehicles and what action, if any, may have prevented a collision.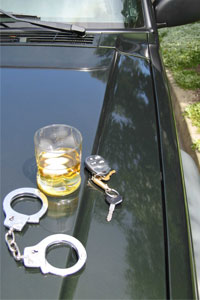 DUI Consultation and Evaluation
SRC provides complete analysis in breath and field sobriety testing. We have experience with most testing equipment including the Intoxilyzer 5000, which is used by most states. We have conducted thousands of breath and field sobriety tests.
SRC may review the videotapes relating to the field sobriety testing and the breath testing for information which may be relevant to the case. We also provide accident reconstruction analysis where alcohol may have been a factor in an accident.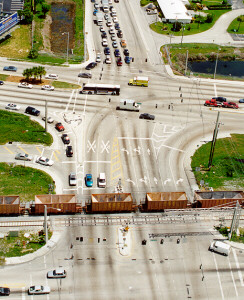 Other Services
In addition to accident reconstruction analysis and DUI analysis, SRC provides additional services, including forensic mapping and investigative services. Forensic mapping may be necessary in completing the accident reconstruction analysis. Most accident scenes are surveyed and drawn to scale on a diagram that is useful in completing the accident reconstruction analysis. An investigator may provide assistance with background checks, witness statements, locating witnesses, surveillance, videotaping, and any other investigative service.